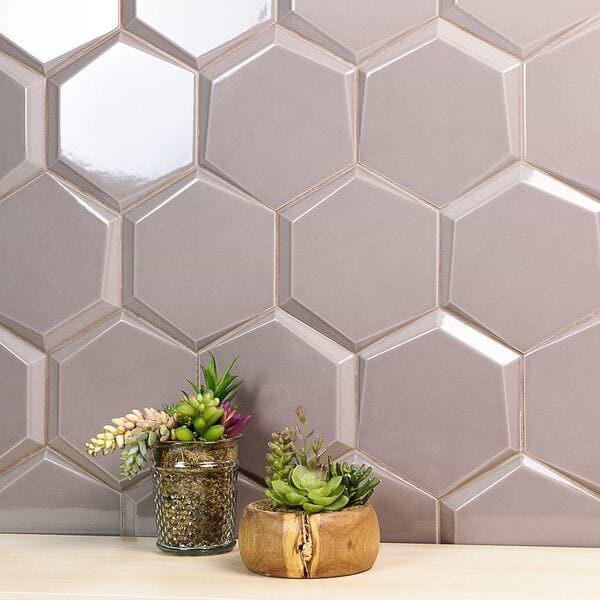 Exagoni
Expand your boundaries and create a new dimension with our Exagoni Collection: an innovative ceramic series that comes in different styles and offered in multiple colors and finishes.
Why You'll Love it
Made in Spain
6x7" hexagon ceramic tile
Made for residential and commercial wall
Great for kitchen, backsplash, bathroom, shower
Learn More
Exagoni - 3 Unique Styles
Exagoni Dimension 3D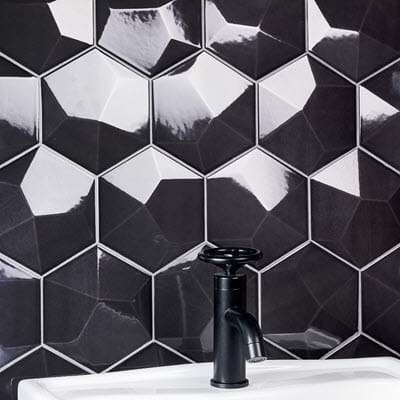 There are three styles in the Exagoni Hexagon collection: Dimension 3D, Stive Uneven Edges and Puro Flat. Dimension 3D, has risen in popularity within the past few years because of its one-of-a-kind designs and patterns.
Exagoni Stive 3D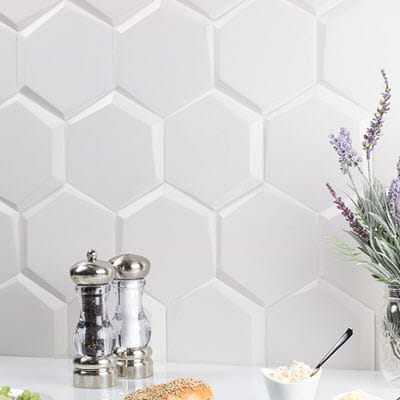 Always at the forefront of cutting edge tile design, we present to you the Exagoni Stive, an innovative 3D ceramic series with uneven edges offered in a wide variety of colors and finishes.
Exagoni Puro Flat Hex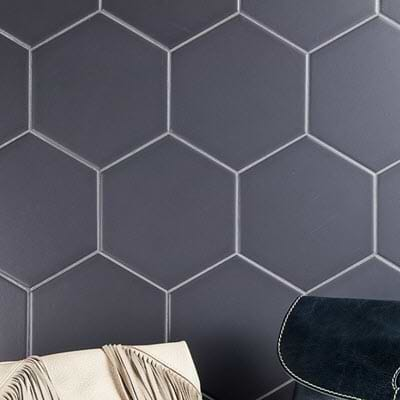 Exagoni Puro is a flat hexagon tile that is simple and clean with the undeniably eye-catching beauty of Hexagon patterns. Exagoni Puro creates a stunning, modern ambiance in any space.