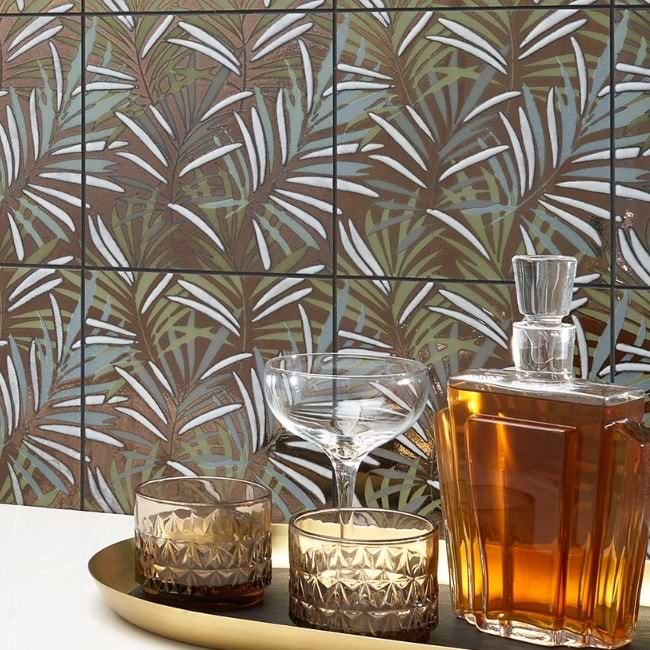 Icon Inspired by Iris
Icon - Inspired by Iris Apfel – is a bold splash of contemporary style brought to life by Italian silk-screening. A dimensional, metallic finish dances light between a vibrant mix of large-leaf organic prints, wild animal camouflage, and hit records mid-spin.
Why You'll Love it
Made In Italy
Made through artisanal technique of screen printing
Made for residential and commercial wall
Great for backsplash, bathroom, shower
Learn More
Icon Inspired by Iris is no longer available.