DESIGN FEATURE
MARCH 2020 | LEVEL UP DESIGN
"We love working with TileBar! Their selection is unique, stylish and eye catching! They are our go-to place for quality materials and they never disappoint us."
LADYFISH
"Our client, a young professional, purchased his first home and wanted to make it his own. We were commissioned to redesign the space to create a much needed open concept and large kitchen with a bar. The kitchen became the true heart of the home and its focal point. We wanted to add subtle statements here and there, without overwhelming the space. The Castle Wind Chill tile delivered on this subtle yet unique look for our client's bachelor's pad."

Photography by Kim Lindsay Photography
Construction by Jax Pro Construction

Featured Tile:
Castle Wind Chill 3x12

CREEKVIEW
"This family had a dream of large, bright open kitchen with an island where family and friends can gather, but they had no hope that it would be possible in their space. The kitchen was small, dark and outdated. The dining room and family room were separated from the kitchen with solid walls. The home lacked airiness and flow in general. Our redesign idea for a new kitchen was bold and required rethinking the layout and moving everything around. We settled on a rustic, farmhouse style which was enhanced by the Cascais Silver Ornate tile, the two-tone cabinetry and the custom barn door. "

Photography by Kim Lindsay Photography
Construction by Jax Pro Construction

Featured Tile:
Cascais Silver Ornate

HARBOR COURT
"We actually designed the kitchen around the backsplash tile! I received a sample of Nabi Harlequin mosaic a few weeks before I met my clients. The moment we spoke about the color scheme for their space, and the ideas they had for their waterfront, coastal home I knew I had to use this tile. Every single other element of this kitchen design followed after the presence of the dreamy, blue backsplash. The white cabinetry and unique slab of natural stone for the island counter compliments the backsplash to perfection. "

Photography by Kim Lindsay Photography
Construction by Rainier Inc

Featured Tile:
Nabi Harlequin Arctic Blue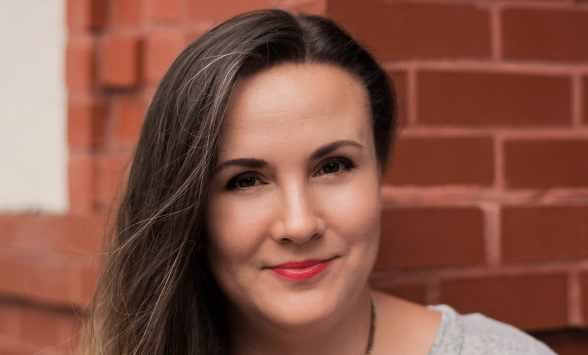 LEVEL UP DESIGN
Level Up Design was founded in 2015 by Kamila Malewska and it's based in Jacksonville, Florida. Design has always been a part of her life. She and her team specialize in mid to large scale redesign projects and remodels, transforming outdated homes into bright and light spaces that their clients and their families can enjoy for years to come. "We take great pride in finding out what matters to our clients most, to learn about their personalities and lifestyle and to transfer it into our designs. The results are spaces that are not only beautiful but also functional and perfect for our clients. Interiors well designed is our motto"




Discover the latest featured tile projects each month by award-winning construction and project management, architecture, and interior design firms.