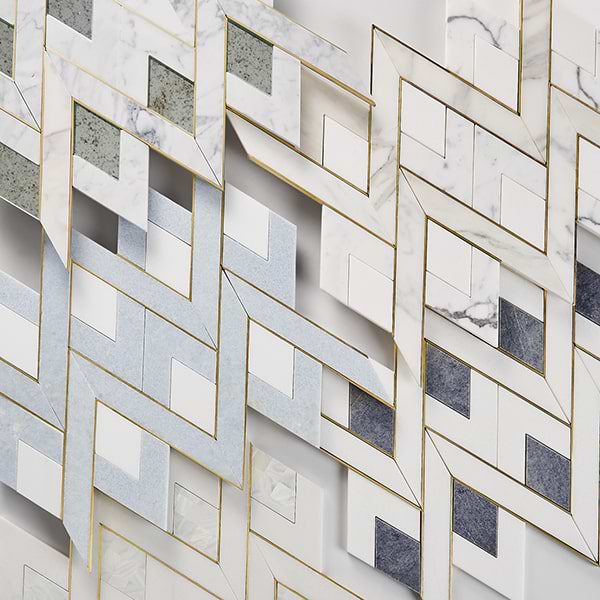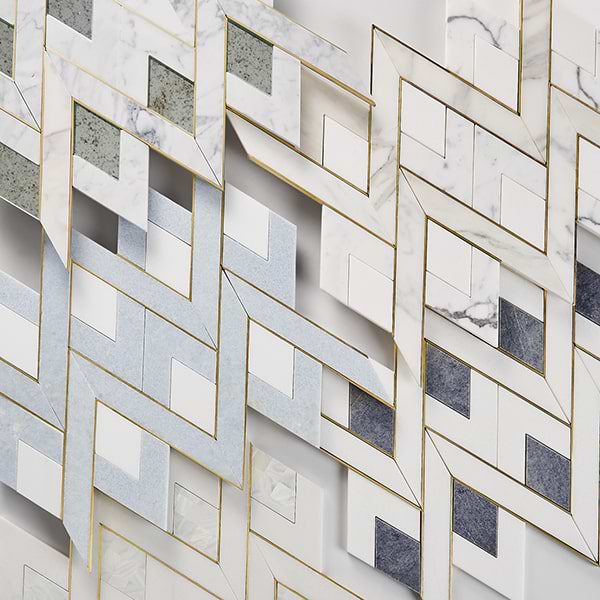 Zeta
The Zeta collection is an energetic, argyle-inspired mosaic created with precious, curated materials. Its sharp angles and perfect puzzle-piece fit would be impossible without waterjet cutting technology, which allows for precise cuts and a seamless composition. In five stunning colorways, Zeta is a perfect example of the blending of traditional and modern techniques to create a work of art.
What We Love
Mixed media waterjet mosaic
Five colorways
Comes in 12" x 15.5" inch sheets.
Made for residential and commercial wall use.
Learn More