DESIGN FEATURE
CHAIRMA DESIGN GROUP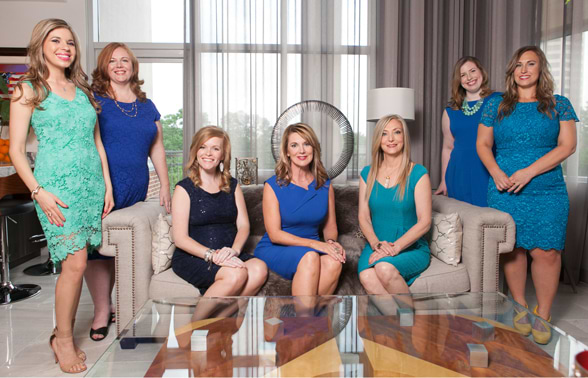 Chairma Design Group
Chairma Design Group is a full service interior design firm. They create uniquely personal spaces for their clients by really listening to their wants and desires, then incorporating their intentions into every aspect of the design. They are passionate about great design — they know what a life changing difference great design makes in people's lives!

For Chairma Design Group, it's not just about how your home looks, but how it FEELS. Home is not about the stuff, but about the relationships that happen inside the walls. This is their vision of Home — Functional, Beautiful, Fascinating, Memorable. This is their inspiration and drive, and Chairma absolutely LOVES what they do.

Read more about Chairma Design Group at www.Chairma.com.
"We love that TileBar has amazing products, extreme responsiveness, 'On-It' customer service, free shipping, designer discounts and TileBar goodies!."
Champion Forest
As beautiful as this traditional home is, the master bathroom hadn't been updated in about 20 years. The counters were cluttered, the tile was outdated, and the whole space was just crying out for help. A special space was created when TileBar's Asian Statuary line was used for the floor and shower wall, but the project really took off when the the clients found their centerpiece in the shower wall. For this, the Cassie Chapman Rene Marble & Pearl Tile was used with a South Seas Pearl Mini Brick Pattern Tile bordered, creating a strong focal point. While the project took 2 years to complete, the couple living in the home plan on residing in this space well into their golden years.
Discover the latest featured tile projects each month by award-winning construction and project management, architecture, and interior design firms.