DESIGN FEATURE
WIDELL & BOSCHETTI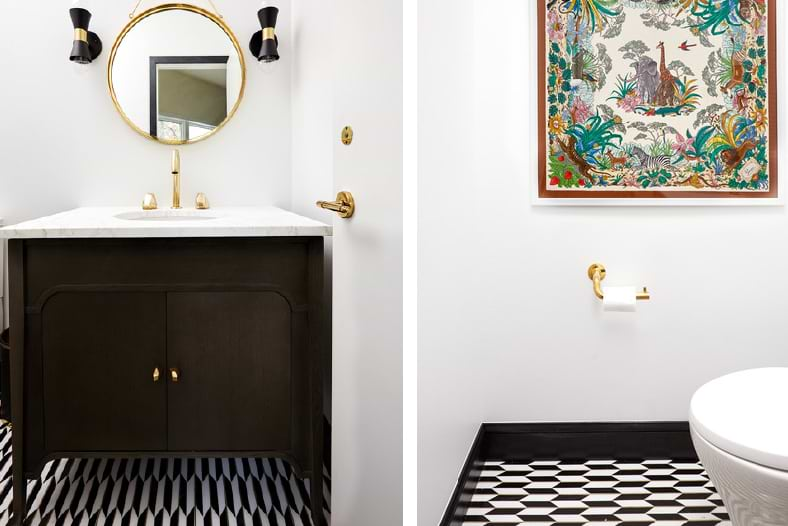 DASH
"Our client loves the aesthetic of the Kardashians homes (hence Dash); bold, sophisticated and cutting edge. Once we saw the Gatsby Gold Nero & Thassos With Brass Marble Tile we knew right then and there it was a match made in glam heaven! We incorporated plumbing that was designed by a jewelry designer and touches of brass throughout. The bathroom was not complete without a framed Gucci scarf, of course."



Featured Tiles:
Gatsby Gold Nero & Thassos With Brass Line Marble Tile
ARTHAUS
"This young, fashionable and quirky couple trusted us to let our imagination run wild. We wanted to go a bit more luxurious for the Master bath. Most cannot distinguish the difference of real marble to this stunning porcelain! The movement and color is what makes the tile so unique. On the contrary, we wanted a serious pop of vibrant color with added texture for the kid's bathroom shower, so we chose Arden Cozumel porcelain tile. The client's favorite color is green so this particular tile worked out magically!"



Featured Tiles:
Arden Cozumel Porcelain Tile

Love the custom tile? Contact [email protected]
for more information.
"TileBar does not only have a wide spectrum of designs to choose from but has a client centric approach as they are the most efficient at getting samples and quotes to us at rocket speed."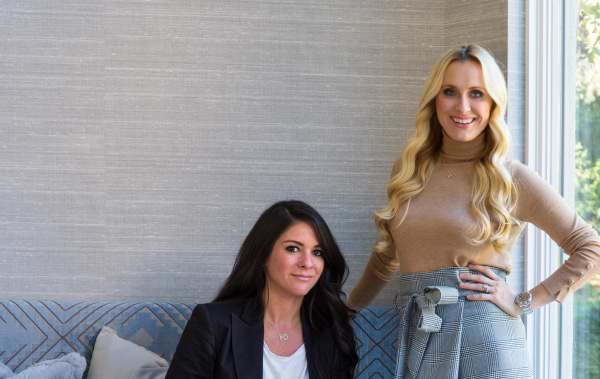 WIDELL + BOSCHETTI
After a chance run-in at the park one day, Widell and Boschetti were left thinking that they had each met their future business partner. Both noted they had similar life paths and goals that could be turned into something outstanding. Coincidence had it that both women's families were on the verge of leaving Philadelphia; however, they stayed to team up and create their dream. Christina joined Barette to operate the lifestyle and event company, Widell Designs. After much hustle, they decided they loved the design aspect of the business more than the event side. This realization led them to taking a risk and focus solely on the interior design industry. They joined forces and officially became partners. Today, that risk paid off with their firm: Widell + Boschetti.

Barette Widell and Christina Boschetti of Widell + Boschetti. Please follow our designs and ventures on Instagram! @widellboschetti

Photography by: Madeline Tolle